On Sunday, I visited EMc2, where I bought this T-shirt:




So, yea, I am a dork. But this is nothing new.

Upon my return home, I noticed the back: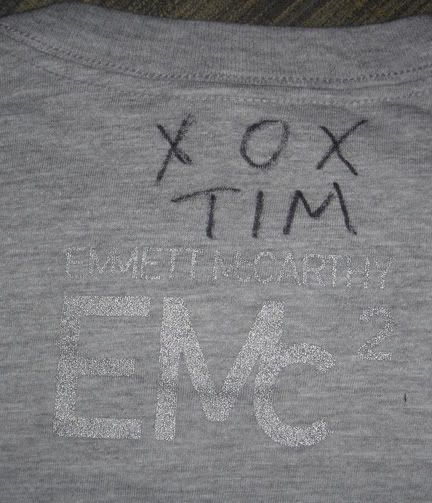 I find Mr. Gunn as dreamy as the next mo, but does the autograph make it too much to wear?

AND the nieghbors have just finished wailing their way through Add it Up for the sixth time. In a row.
Maybe I should explain that it actaully has very little to do with luck, and much more to do with learning more than on song.