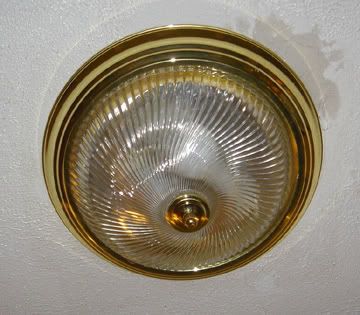 I spent close to a year looking at this nightmare of a light fixture as I fell asleep each night.
It was not good for my soul.

Dear boss gave me an old 5 light fixture, probably from the 20s.
The original polychrome paint job was lost under a few coats of gold spray paint.

I sandblasted it, and buffed it to a lovely shine: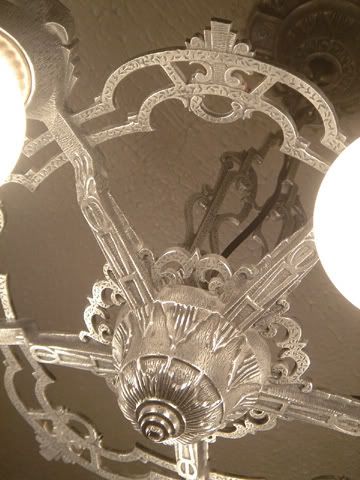 And of course I put it on a dimmer. Life is good.