Remember
this movie
I made, featuring
Scratchy
doing his scarf dance at Pride?
Well, he was banned from dancing in
Westlake Park
last week, and showed up at the offices of
The Stranger
where my dear
Last Days
is employed. Scratchy showed up full of fire, but nobody was interested and he left without incident.
But another ban on his dancing inspired the letter below: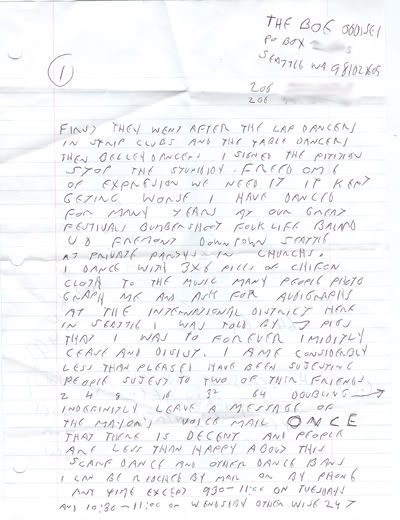 First they went after the lap dancers in the strip clubs and the table dancers then bellydancers. I signed the pitition stop the stupidity. Freedom of expression we need it It keps getting worst I have danced I have danced for many years at our great festivals Bumbershoot Folklife Ballard U O Freemont Downtown Seattle at Private Partys in churchs. I dance with 3x6 pieces of chifon cloth to the music many people photo graph me and ask for audographs At the International District here in Seattle I was told by 7 pigs that I was to forever imiditly cease and desist. I ame considerably less than pleased have been sujesting people sujest to two of their friends 2 4 8 10 30 64 doubling indefinitely Leave a message on the mayor's voice mail ONCE that there is decent and people and less than happy about this scarf dance and other dance bans I can be reached by mail or by phone any time except 9:30-11:00 on Tuesday and 10:30-11:00 on Wendsday other wise 24 7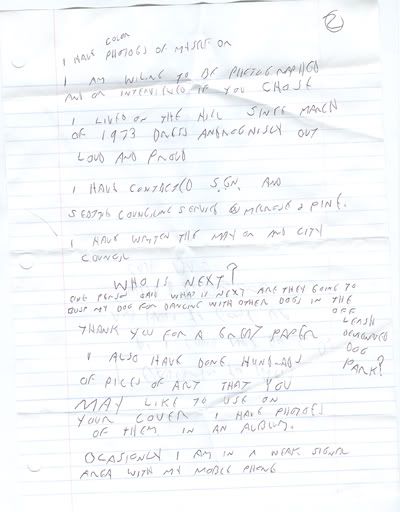 I have color photos of myself or I am willing to be photographed and or interviewed if you chose

I have lived on the hill since March 1973 dances andrognisly

Loud and proud

I have contacted S.G.N. and Seattle Counciling Servics (illegible) a pint.

I have written the mayor and the city council

WHO IS NEXT?

One person said what is next are they going to bust my dog for dancing with other dogs in the off leash (illegible) dog park?

I also have done hundreds of pices of art that you may like to use on your cover I have photos of them in an album.

Ocasionly I am in a weak signal area with my mobile phone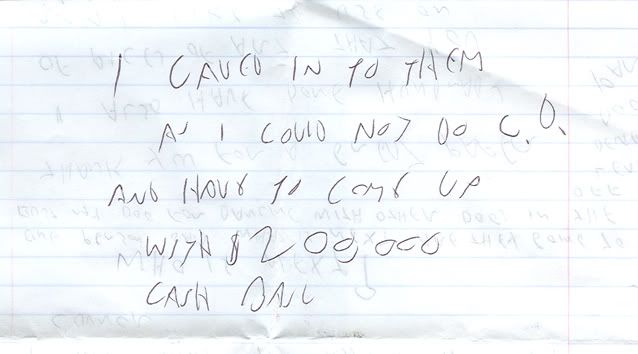 On the back of page 2:
I caved in to them as I could not do C.O. and I have to come up with $200,000 cash bail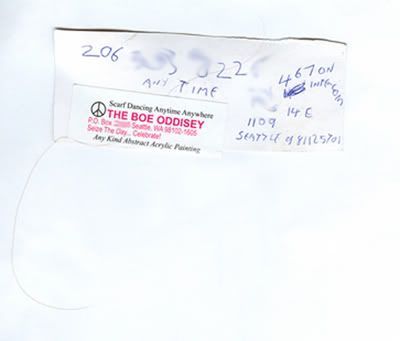 And he included a hair.